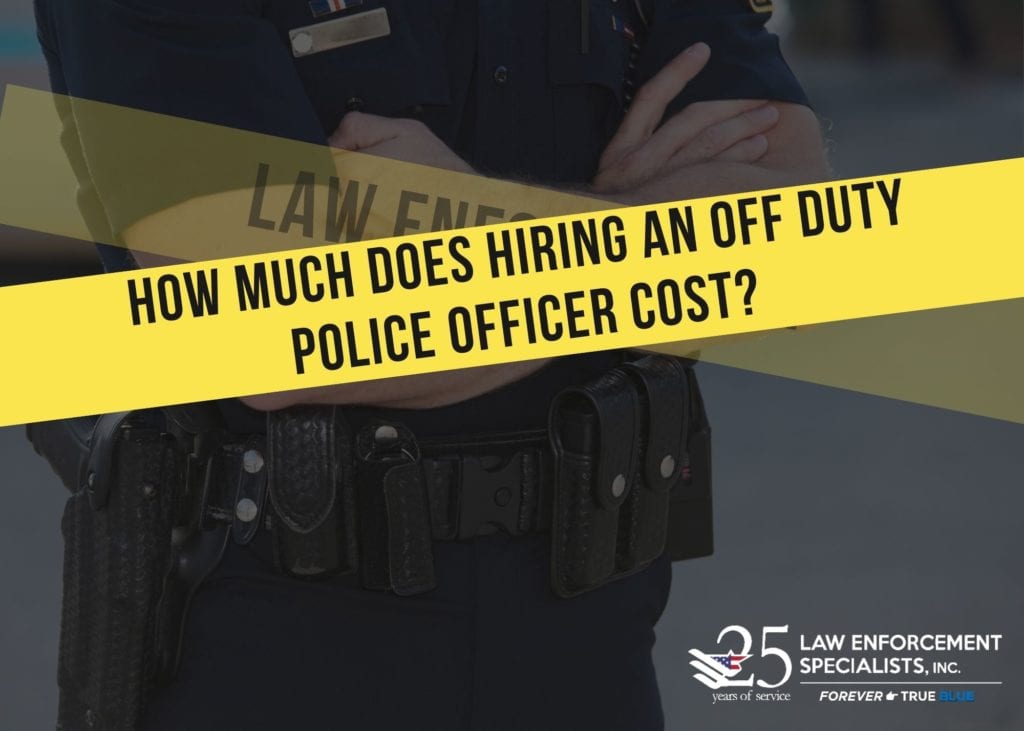 Hiring an off-duty officer can vary in cost depending on city, state, and department. This cost includes insurance, payroll, and any coordinating fees. The price per hour can also be subject to a higher rate for holidays, emergency situations or if a vehicle with lights is needed.
Law Enforcement Specialists has officers available 24/7, meaning that we could have an officer in route within minutes of a request.  When hiring an officer for off duty needs, the benefits are endless.
Our off-duty police officers are continuously training to make sure that they are at the pinnacle of their profession. Their range of skill varies from being able to assist with traffic at a busy intersection to being able to de-escalate a high tension situation and much more in between.
There are many benefits of hiring an off-duty police officer, but safety and peace of mind is at the forefront. There is no doubt that hiring an off-duty police officer to protect a construction job-site, handle traffic control, or offering private armed security services for you or your company is of the utmost importance. Or, if you are in need of hiring an officer for a wedding or event, we can also assist with this. 
Be sure to take a look at all of the off-duty services that we provide. If you have any questions, feel free to contact us directly online, or you can also call us directly at 623-825-6700. 
READY TO HIRE AN OFFICER?
FILL OUT OUR EASY TO USE FORM!